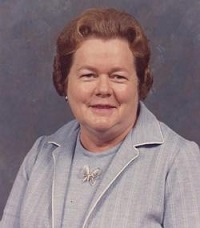 Lexie Walker Whitely, age 90, of The Villages, FL, formerly of Leitchfield, KY, passed away Monday, (July 31, 2017) in Florida.
She was born on July 16, 1927 in Wayne County, KY, the daughter of the late Osborne and Mae Hopper Walker.
She taught students in the Grayson County School System for 41 years. She received her Bachelor's Degree in 1961 and her Master's Degree in 1965 from Western KY State College. Mrs. Whitely enjoyed reading, traveling, and was an avid University of Kentucky Wildcats basketball fan. She attended Leitchfield United Methodist Church.
She is survived by her daughter and son-in-law, Rita and Ed Carter, of The Villages, FL;  granddaughter, Keli (Eric) Delahoussaye of Richmond, KY;  great-grandchildren, Hunter and Landon Delahoussaye; and her sister, Jean Peddycoart of Illinois.
Other than her parents, she was preceded in death by her husband, Nyram Whitely in 2004; brothers, Gravel, Garnett, and Lewis Walker; and sister, Bonnie Percival.
Funeral services will be at 2:00 p.m. Friday, (August 4, 2017) at the Dermitt Funeral Home in Leitchfield. Bro. Jerry Dunaway will be officiating. Burial will be in the Layman Cemetery.
Visitation will be at the Dermitt Funeral Home from 10:00 a.m. on Friday until time of services.
Expressions of sympathy may take the form of donations to: The United Methodist Homes for Children and Youth, Owensboro Campus, 201 Phillips Court, Owensboro, KY 42303.