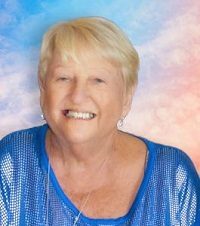 Carolyn Sue Albright, age 79 of Leitchfield passed away on Sunday, August 6, 2017 at  Kentuckiana Medical Center in Clarksville, IN.  She was born in Cub Run, KY the daughter of Willard and Genevieve Lewis Taylor and was married to Thomas Albright.   She was a Housewife.
Funeral Services:  Wednesday, August 9, 2017 at 1:00 PM CDT at Rogers-Oller Funeral Home with Mark Claypool officiating.  Burial to follow in Walnut Hill Cemetery.
Visitation: Tuesday, August 8, 2017 from 2-8 PM CDT; Wednesday after 9:00 AM CDT until time of service at Rogers-Oller Funeral Home.
She was preceded in death by her parents and husband.
She is survived by two daughters:  Bridgette Hughes (Rob) and Teresa Basham (James); one son, Richard Albright (Robin); five grandchildren: Brandi (Josh), Troy (Lauren), Kyle (Kelsie), Scotty and Austin (Micaha); seven great-grandchildren: Bailey, Kylie, Sy, Ace, Charlotte, Keller and Lil Rickey. Also surviving: one brother, John Taylor; three sisters: Janice Hibbs, Beverly Paschal and Sandra Yuenger and a best friend, Nezzi Anderson.