The Grayson County Sheriff's Office and Leitchfield Police Department are conducting an investigation into an apparent shooting in the 100 block of Maple Drive, just off Sunbeam Road.
At approximately 3:15 Friday afternoon, Grayson County Central Dispatch reported to police that a female at the Maple Drive address said she shot a man twice, and that he fled the area in a Toyota Tacoma with a possible destination on Salt River Road. Unconfirmed reports indicate the man may have suffered self-inflicted stab wounds, and that he was traveling with a firearm.
Deputies and officers scoured the area searching for the truck, but had no luck. They also alerted the staff at Twin Lakes Regional Medical Center and Hardin Memorial Hospital, in the event the man went to the ER.
Then, at 4:12, police learned that the male victim had just left a Shaw Station Road residence driving to Twin Lakes Regional Medical Center in a Dodge pickup truck.
Police quickly arrived at the ER, with GCSO Chief Deputy Jarrod Mudd locating the male. At 4:40, Mudd requested a wrecker at the emergency room to tow the Dodge truck the victim was driving. Presumably, the victim is undergoing treatment at Twin Lakes Regional Medical Center.
Several GCSO deputies could be seen at the Maple Drive address conducting an investigation.
K105 will have more information on this story as it becomes available.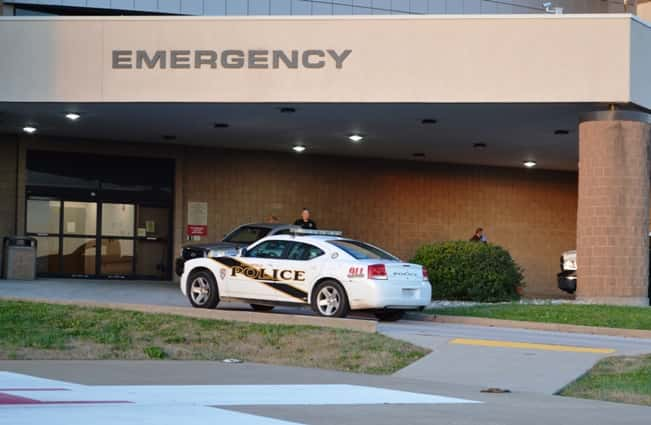 By Ken Howlett, News Director
Contact Ken at ken@k105.com or 270-259-6000