Upcoming Events:
December 5th: DIY Ugly Christmas Sweater Event- Grayson County Public Library at 5:30 pm
December 7th: GCHS SBDM Meeting- GCHS Conference Room at 3:30 pm
December 7th: Symphony Concert- GCHS Gymnasium at 6:35 pm
For more local events, visit K105.com
---
---
Recent News Headlines
GCSO Deputy Rance Whobrey, Kentucky State Police arrest Millwood man for horrific child sex crimes
Police interrupt drug deal, arrest Fordsville couple with 41 grams of meth
Kentucky GOP rejects governor's call for resignations
For more Local, State, School, and Sports News, visit K105.com
---
---
Run Run Rudolph! It's the K105 Reindeer Races!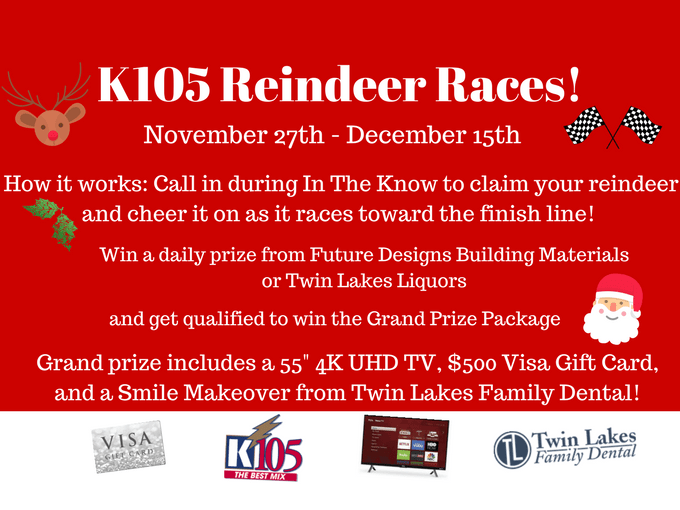 ---
Reindeer Races Presented By Twin Lakes Family Dental are on K105! Tune in during In The Know to claim your reindeer.  You'll compete against 3 others and have a chance to win a daily prize and get qualified to win the holly jolly grand prize package valued at $1700.  $500 Visa Gift Card, A 55 Inch 4K UHD LCD TV and Smile Makeover from Twin Lakes Family Dental.  Saddle up for Reindeer Races sponsored in part by Future Designs Building Materials and Twin Lakes Liquors on K105!
---
---
K105 Celebrates DECA Week!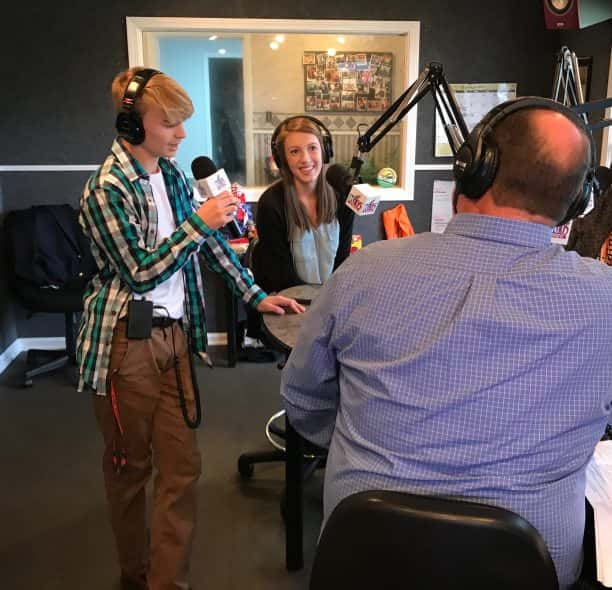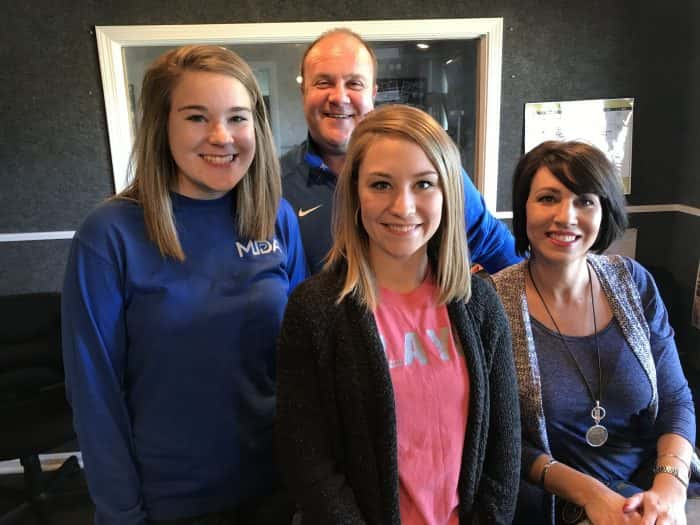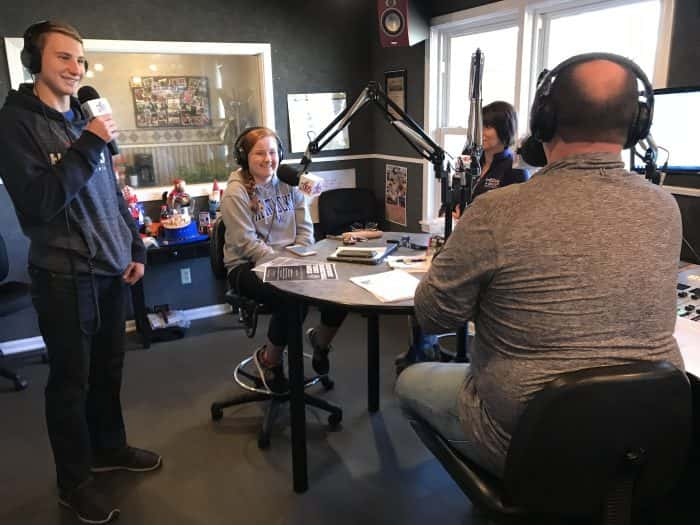 Students from Grayson County High School visited the K105 Studio to spread the word about their DECA initiatives and projects.
---
---
Local Sports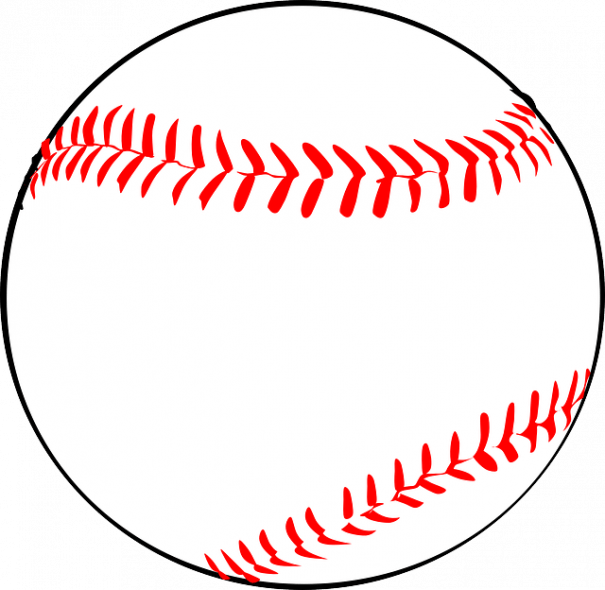 Lady Cougars beat Ohio County in season opener 44-31
Cougars go on road to Breck, come home with two wins
For more local sports coverage, visit K105.com
---
---
Tune into In The Know every morning at 9:00 am on K105 and AM 870!
---
---
Did you Miss this Morning's Episode of In The Know or
Shop Local Leitchfield?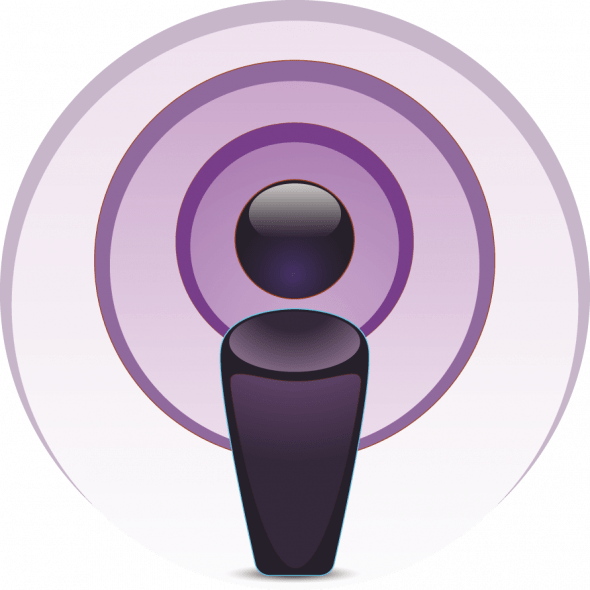 Don't worry you can listen to In The Know and Shop Local Leitchfield Podcasts anytime on K105.com
---
---
---
---
Check out K105 on Facebook, Twitter and Instagram for all the latest information that you need to know!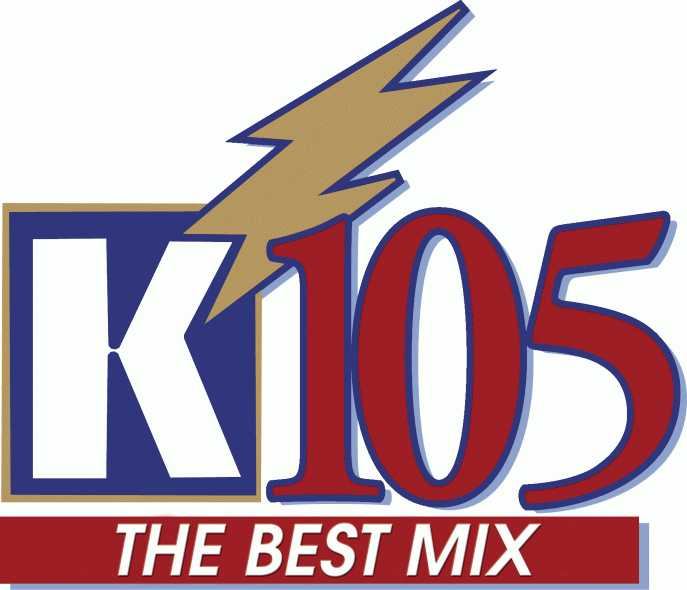 And when you see news happen, text us on the
Dan Powers Napa Text Line at 270-259-6000.
---
---
---
Want to become a VIP Club Member?
Go to K105.com and click on the
K-Club banner on the homepage.
---
---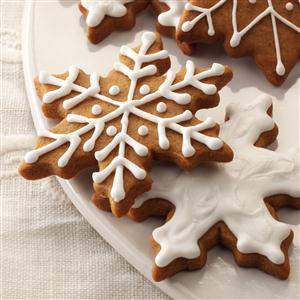 Gingerbread Snowflake Cookies
---
TOTAL TIME: Prep: 30 min. + chilling Bake: 10 min./batch
---
---
 INGREDIENTS
1 cup butter, softened
1 cup sugar

1 cup molasses

1/4 cup water

5 cups all-purpose flour

2-1/2 teaspoons ground ginger

1-1/2 teaspoons baking soda

1-1/2 teaspoons ground cinnamon

1/2 teaspoon ground allspice

1/4 teaspoon salt

FROSTING:

3-3/4 cups confectioners' sugar

1/4 cup water

1-1/2 teaspoons light corn syrup

1/2 teaspoon vanilla extract
---
DIRECTIONS:
In a large bowl, cream butter and sugar until light and fluffy. Beat in molasses and water. Combine the flour, ginger, baking soda, cinnamon, allspice and salt; gradually add to creamed mixture and mix well. Cover and refrigerate for 1 hour or until easy to handle.
On a lightly floured surface, roll out to 1/4-in. thickness. Cut with 2-1/2-in. cookie cutters dipped in flour. Place 2 in. apart on ungreased baking sheets
Bake at 350° for 10-12 minutes or until edges are firm. Remove to wire racks to cool.

In a small bowl, combine frosting ingredients; beat until smooth. Transfer to a plastic bag. Cut a small hole in a corner of the bag; pipe frosting onto cookies.

 

Yield: 

about 5 dozen.
---
---
21 DAYS until Christmas!

---
---