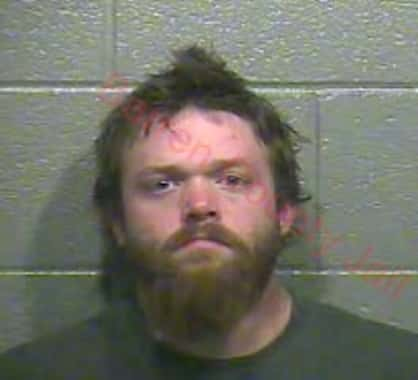 The Glasgow man wanted for shooting his girlfriend twice Monday afternoon has been arrested after returning to the scene of the crime.
Police said 28-year-old Cody Bartley was arrested on Oak Grove Church Road in a yard next his residence, where the shooting took place. He was taken into custody without incident, according to the Glasgow Daily Times.
The shooting victim, who was airlifted to University of Louisville Hospital, and Bartley shared the residence where the shooting occurred.
He was charged with domestic violence assault, wanton endangerment and tampering with physical evidence. Bartley was lodged in the Barren County Detention Center where he's being held on a $50,000 cash bond.
In September 2016, Bartley was arrested after pointing a gun at someone as he drove on Happy Valley Road, in Glasgow. During Bartley's arrest, police found a .38 caliber revolver underneath the seat of his truck, along with a tactical knife and a tomahawk. Prescription pills and a bag with suspected drug residue were also found in the vehicle.
By Ken Howlett, News Director
Contact Ken at ken@k105.com or 270-259-6000