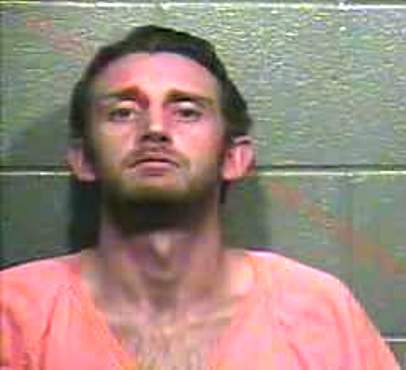 On Sunday night approximately 11:00, the Cave City Police Department responded to a suspicious vehicle complaint at the Wendy's restaurant in Cave City.
Upon arriving at the scene, police made contact with the driver 27 year-old Joseph Mathy, of Oklahoma. When Mathy rolled down the window police could smell a strong odor of marijuana coming from inside the vehicle.
After conducting a field sobriety test on Mathy was placed under arrest.
Police said a search of the vehicle revealed burglary tools, a "realistic" BB gun, methamphetamine, a syringe and marijuana.
Mathy was arrested and transported to the Barren County Detention Center where he was charged with DUI, possession of meth and possession of marijuana. He has since bonded out of custody.
By Ken Howlett, News Director
Contact Ken at ken@k105.com or 270-259-6000