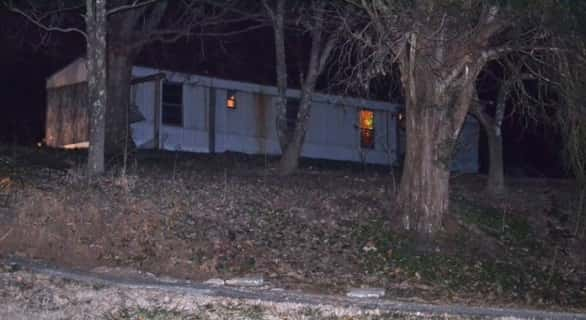 Kentucky State Police has released additional information on Friday morning's fatal shooting at 4334 Grayson Springs Road.
KSP spokesman Jeff Gregory says state police was requested by the Grayson County Sheriff's Office to aid in the shooting investigation, with Detective Scotty Sharp arriving at the residence at approximately 3:00 Friday morning.
Upon Det. Sharp's arrival, he found that 21 year-old Kaitlyn Houchin, and her boyfriend, 31 year-old Stephen Waninger, were living with her father, 46 year-old Billy Joe Houchin, at the Grayson Springs Road location. At some point in the early morning hours of Friday (Grayson County Central Dispatch received a call from the residence reporting a domestic disturbance at about 12:50 Friday morning), Kaitlyn Houchin and Waninger became involved in a domestic altercation when Billy Joe Houchin attempted to intervene, according to Gregory.
Waninger and Billy Joe Houchin then became involved in a serious physical altercation, Gregory said, and after a lengthy struggle, Billy Joe Houchin fatally shot Waninger in the chest.
Waninger was later pronounced dead at the scene by Deputy Grayson County Coroner Larry Holeman.  Billy Joe Houchin refused treatment for his injuries.
Houchin was taken into custody by the Grayson County Sheriff's Office upon their arrival at the scene at approximately 1:10, but was later released.
The case remains under investigation by Det. Sharp and will be presented upon completion to Grayson County Commonwealth Attorney David Williams for review, but Gregory said no charges will be filed at this time.
By Ken Howlett, News Director
Contact Ken at ken@k105.com or 270-259-6000