On Sunday morning, the Warren County Sheriff's Office and Bowling Green Police Department arrested a Bowling Green man accused of stealing a trailer from New To You Consignment, a business located at 1500 U.S. Hwy 31-W Bypass in Bowling Green.
The business owners posted surveillance video of the Christmas Eve theft on social media which resulted in the arrest of 30 year-old Danny Woolbright, after police found the stolen trailer hidden on his family's farm on Jackson Bridge Road.
Woolbright was charged with receiving stolen property (under $10,000) and possession of a controlled substance (methamphetamine).
Woolbright's girlfriend, 29 year-old Maggie Martin, of Morgantown, was arrested on an outstanding indictment warrant out of Butler County, in addition to being charged with possession of a controlled substance (meth). Martin was indicted by the Butler County Grand Jury in April for theft by unlawful taking (over $500) and receiving stolen property (over $500).
Both suspects were lodged in the Warren County Regional Jail where Woolbright is being held on a $7,500 bond, with Martin being held on two bonds totaling $15,000.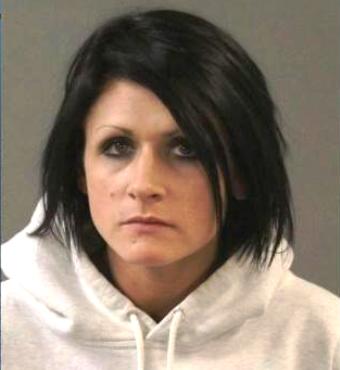 By Ken Howlett, News Director
Contact Ken at ken@k105.com or 270-259-6000