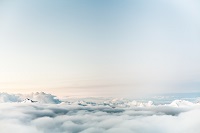 Charles Ray Webb, 80, of Brownsville passed away at 3:20 AM Sunday Dec. 31, 2017.
The Edmonson County native was a welder and a member of Brownsville General Baptist Church. He was a son of the late Ray Hubert Webb and Opal Warnell Webb.
Funeral will be at
1:00 PM
Thursday
at Gravil Funeral Home with burial to follow in Mt. Zion Cemetery. Family will receive friends at
12:00 Noon
Thursday
.
Surviving are his wife, Linda James Webb; two sons, Steve Webb (Terri) of Chalybeate and Tim Webb of Brownsville; a daughter, Andra Webb of Brownsville; a brother, Dallas Watkins of Muncie, IN; three grandchildren, Sheena Webb, Shane Webb and Jacob Webb; and a great grandson, Dillon Webb.