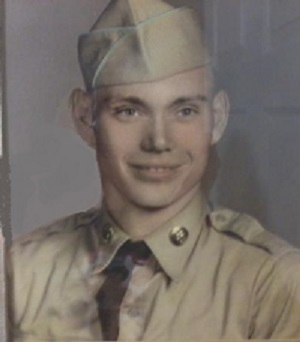 Neal Whitehead, 84, of Leitchfield, passed away Thursday, January 11th, 2018 at the Morgantown Care and Rehab.
He was born on Sunday, March 19th, 1933 in Grayson County, the son of the late Estill and Ella (Lindsey) Whitehead. Neal was a veteran of the United States Army and a member of the American Legion Post 81 in Leitchfield. He attended the Centertown Holiness Church. Neal retired from Otis Bryant and Son and had also worked for Presto Gary Construction for 17 years.
Neal is survived by his three children, Kathy Haycraft (Bruce) of Leitchfield; Randy Whitehead (Marsha) of Clarkson and Gerri Lindsey of Caneyville; one brother, Larry Whitehead (Norma) of Maryville; thirteen grandchildren and several great-grandchildren and great-great-grandchildren. Other than his parents, he is preceded in death by wife of 59 years, Lavada (Burgin) Whitehead and one brother, John Whitehead.
Funeral services will be Sunday, January 14th at 2:00 pm at the Dermitt-Joyce Funeral Home in Caneyville. Bro Kenny Sapp will be officiating. Burial will be in the Oak Ridge Cemetery.
Friends may call at the Dermitt-Joyce Funeral Home in Caneyville Saturday after 12:00 Noon and Sunday from 9:00 am until time of service.