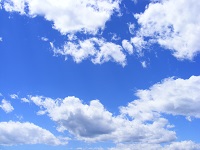 Jacob Alexzander Garland, age 18, of Leitchfield, KY passed away February 3, 2018 at Norton Children Hospital in Louisville.
He was born October 28, 1999, son of Billie Garland. He was in the 11th grade and member of the Pep Club at Grayson County High School.
Jacob is survived by his mother Billie Garland (George), two brothers; Willis Garland and Dakota Garland, his sissy; Cassie Garland, one nephew; Elijah Garland and his grandmother; Frances Hayes.
Other survivors include his sisters; Brandi, Montana, Brenda and Tiffany and one brother; Dario.
Visitation: Thursday, February 8, 2018 from 1:00 – 8:00PM at Watkins-Oller Funeral Home.
Funeral service; 11:00AM Friday, February 9, 2018 at Watkins-Oller Funeral Home. Bro. Jeremy Atwood and Bro. Joey Decker officiating.
Burial: Eveleigh Cemetery.