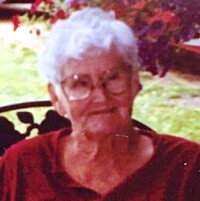 Margie Helm, age 83 of Big Clifty, KY passed away on February 7, 2018 a Elizabethtown Rehab and
Nursing in Elizabethtown, KY.
She was born in Hardin County the daughter of Buddy and Janie Hatfield Richardson. She was a Homemaker, loved bingo and sewing.
Visitation is Friday, February 9, 2018 from 3-8 PM CST; Saturday after 9:00 AM CST until
time of service at Rogers-Oller Funeral Home.
The funeral will be Saturday, February 10, 2018 at 11:00 AM CST at Rogers-Oller Funeral Home with Bro. Thomas Hatfield officiating. Burial to follow in Sonora Cemetery in Sonora, KY.
She was preceded in death by her Parents, one brother and nine sisters.
She is survived by three daughters: Debbie Marshall, Linda Newton and Patricia Whitworth; three sons: Greg Horton, Kenny Horton and Jeff Horton; 6 Grandchildren; many Great-grandchildren and one sister: Mildred Walls.