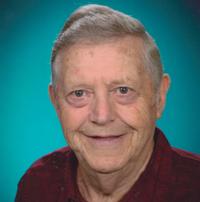 Glendol Smith Sr., age 72, of Big Clifty, Kentucky, passed away Friday, (May 11, 2018) at Twin Lakes Regional Medical Center in Leitchfield. He was born on March 31, 1946, in Smithview, KY, the son the late William andCova Minton Smith.
He was Vice President of Operations for Dulworth office furniture company who enjoyed woodworking, mowing the lawn and spending time with his grandchildren and great-grandchildren. He was an Army Veteran who served in the Vietnam War. He was a member of Knights of Columbus and St. Paul Catholic Church and he was a Kentucky Colonel.
He is survived by his wife, Linda Smith of Big Clifty; sons Glen Smith Jr. (Renee) of Leitchfield and Timothy Smith, PhD. (Kristin) of Manassas, VA; daughter Cindy Smith Howard (Tracey Embry) of Caneyville; grandchildren Jarrod Smith (Britany), Josh Smith (Katie), Chris Howard, Corey Howard (Brooke), Lily Geary
and Jacob Smith; six great-grandchildren and many nieces and nephews.
Other than his parents, he was preceded in death by two sisters, Mae Gulley and Ann Marie Martin.
Funeral services will be at 2:00 p.m. Wednesday, (May 16, 2018) at St. Paul Catholic Church with cremation to follow. Father Steve Hohman will be officiating.
Visitation will be at Dermitt Funeral Home in Leitchfield from 3:00 p.m. to 9:00 p.m. on Tuesday and from 9:00 a.m. to 12:00 p.m. Noon on Wednesday. A vigil service will be held at 6:00 p.m. on Tuesday at Dermitt Funeral Home.
Expressions of sympathy can take the form of donations to the Wounded Warrior Foundation.
Online condolences can be made in the guestbook on our website at www.dermittfuneralhome.com.