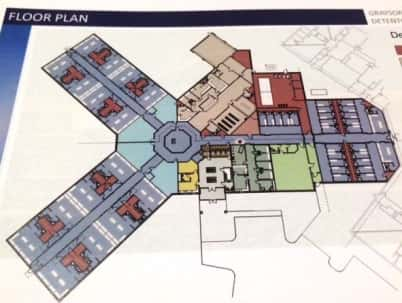 At Tuesday afternoon's Grayson County Fiscal Court meeting, DLZ Corporation, the firm selected to oversee the construction of the expansion of the Grayson County Detention Center (GCDC), offered magistrates a project schedule along with updated construction cost projections.
In the presentation, DLZ said the jail will expand from its current 537 beds to 738. Included in the 201 additional beds will be 176 dorm-style beds, 25 segregation cells and four medical cells.
The expansion will also include new areas for intake/booking, a kitchen and laundry, medical and office spaces, a public entry space, and visitation area.
The expansion of the detention center will enable the female jail facility to be moved to the primary GCDC campus on Shaw Station Road, and will add 20 to 25 new jail employees to the payroll.
In total, the expansion will add 43,674 square feet to the facility, with the "probable hard construction cost estimate between $12.3 and $13.3 million. DLZ noted that the "probable hard construction cost estimate for the base bid will be reviewed and updated at the completion of each design phase."
The project schedule presented by officials from DLZ is as follows:
June 19, 2018 – Design Development Phase Presentation to Grayson County Fiscal Court
August 21, 2018 – Construction Documents Phase presented to Grayson County Fiscal Court
September 4, 2018 – Bid Documents Distributed to Potential Bidders
September 18, 2018 – Pre-Bid Meeting
October 9, 2018 – Bids Received
October 16, 2018 – Present Bids to Grayson County Fiscal Court
November 2018 – Commence Construction
Spring 2020 – Substantial Completion, Training, and Occupancy
The Grayson County Detention Center, managed by Jailer Jason Woosley, is the only financially self-sufficient jail in the state of Kentucky.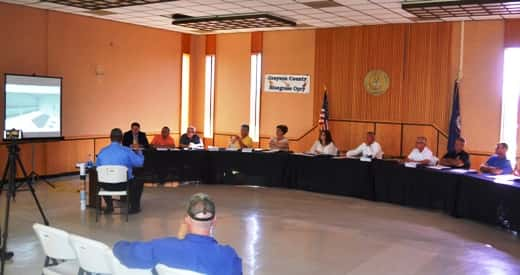 By Ken Howlett, News Director
Contact Ken at ken@k105.com or 270-259-6000