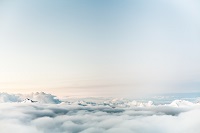 Roy Wilkins, age 81, of Leitchfield, KY, passed away Wednesday, (May 23, 2018) at his residence in Leitchfield.
He was born on July 16, 1936, in Ready, KY, the son of the late Guy Wilkins, Sr. and Anna Mae Swift Wilkins.
He was an employee of Vermont American for almost twenty years. He was a member of the unofficial "McDonald's Morning Coffee Club" in Leitchfield. Roy was also a member of the Liberty Baptist Church.
He is survived by sons, Chuck Wilkins of Greenwood, IN, Steve Logsdon (June) of Leitchfield, and Tim Logsdon (Karen) of Beaver Dam; daughter, Beverly Logsdon of Leitchfield; seven grandchildren, Stacey, Kevin, Dustin, Joseph, Christian, Dakota, and Daniel; and eight great-grandchildren.
Other than his parents, he was preceded in death by three brothers, Guy Jr., Ernest, and Murl Wilkins;  four sisters, Ruby Smith, Cuba Woosley, Marie Woosley, and Jewell Farris.
Funeral services will be at 2:00 p.m. Sunday, (May 27, 2018) at Dermitt Funeral Home. Cremation will follow the service.
Visitation will be at from 12:00 p.m. (noon) to 8:00 p.m. on Saturday and from 9:00 a.m. Sunday until time of services.
Online condolences can be made in the guestbook on our website at www.dermittfuneralhome.com.