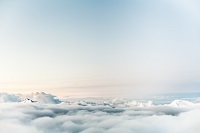 Jimmy Newton, age 79, of Leitchfield, KY, passed away Monday, (June 11, 2018) at his home. He was born on July 22, 1938 in Grayson County, Kentucky, the son of the late Everett and Myrtle Heath Newton.
He was a laborer and an operator for Reliance Concrete who enjoyed spending time with friends and family. He was a member of the Leitchfield Masonic Lodge # 236 and Mulberry Flats Unites Baptist Church.
He is survived by three sons, James Michael Newton (Dinah) of Leitchfield, KY, Larry Dale Newton (Gale) of Cottontown, TN, and Pat Newton of Leitchfield, KY; four grandchildren, Brad Newton (Jennifer), Tiffany Newton, Blake Newton and Katie Newton; one great-grandchild, Amelia Newton; a grand dog, Gabe; four brothers, Paul Newton of Elizabethtown, KY, Tommy Newton (Pat) of Butler County, KY, Earl Newton (Dottie) of Louisville, KY and Lawrence Newton (Tami) of Leitchfield, KY; and two sisters, Ruth Meredith (Ralph) of White Mills, KY, Judy Haycraft (Ralph) Clarkson, KY. Several nieces and nephews also survive.
Other than his parents, he was preceded in death by his wife, Mary Newton, and a brother, Lewis Newton.
Funeral services will be at 11:00 a.m. Friday, (June 15, 2018) at Dermitt Funeral Home. Bro. Wayne Clemons will be officiating. Burial will be in Fairview Cemetery.
Visitation will be at Dermitt Funeral Home from 4:00 p.m. to 8:00 p.m. on Thursday and from 9:00 a.m. Friday until time of services.
A Masonic Service will be held on Thursday at 6:00 p.m.