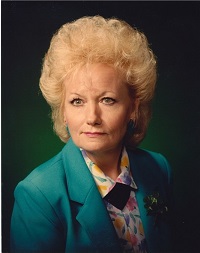 Mary Dennis, age, 81 of Louisville, KY passed away on Wednesday, June 13, 2018 at Hospice in Louisville, KY. She was born in Grayson County, Ky the daughter of Sheldon and Bertha Ann Dennis. She was a Homemaker.
She was preceded in death by her parents. Mary is survived by: Her companion, Charles Bridges; one brother, Richard Cripps (Charlene); and four sisters: Brenda Woosley (Ramond), Barbara Sturgeon (Larry), Lucille Floyd (John) and Linda Ward (Eugene).
Visitation: Friday, June 15. 2018 from 3-8 PM CDT; Saturday, after 9:00 AM CDT at Rogers -Oller Funeral Home.
Funeral service: Saturday, June 16, 2018 at 10:00 AM CDT at Rogers-Oller Funeral Home with Bro. Randy Dennis officiating. Burial to follow in Hazelwood Cemetery at Leitchfield, KY.