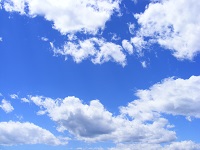 Robert Lee Young, age 70, of Horse Branch, KY passed away on Wednesday July 4, 2018 at his home surrounded by his family.
He was born on January 22, 1948 in Grayson County, KY and was the son of the late Orvile Young and Sarah (Payton) Young. In addition to his parents he was predeceased by several brothers and sisters.
He was a veteran of the United States Army. For many years Robert was a truck driver, and prior to his retirement in 2010 he had worked for Walmart Corp. He was a bee keeper and a member of Grayson County Bee Association. He was a member of the Friedaland Masonic Lodge #863 F&AM in Horse Branch. He also enjoyed listing to Blue Grass Music.
He is survived by his wife Judy (Cooper) Young of Horse Branch, a son Robert Young (Delois) of Beaver Dam, brothers Charles Young, Elliott Young, Danny Young, and Carry Young. Sisters Paula Taylor, and Sheila Warren. Along with grandchildren, Mykaila Young, Jake young, and Betsy Baldwin and Great-granddaughter Clair Case.
Funeral Services will be at 1:00 pm on Saturday July 7, 2018 at the Dermitt-Joyce Funeral Home in Caneyville. Brother Terry Tarrence will be officiating. Burial will follow in Yeaman Cemetery. Visitation will be held at the Dermitt-Joyce Funeral Home on Friday July 6, 2018 from 2:00 pm to 8:00 pm. Friedaland Masonic Lodge #863 F&AM services will be held on Friday evening. Visitation will be held again on Saturday at the funeral home from 10:00 am until the time of the service. To offer online condolences go to www.dermittjoycefuneralhome.com Dermitt-Joyce is honored and privileged to be entrusted with the care of Mr. Robert Lee Young