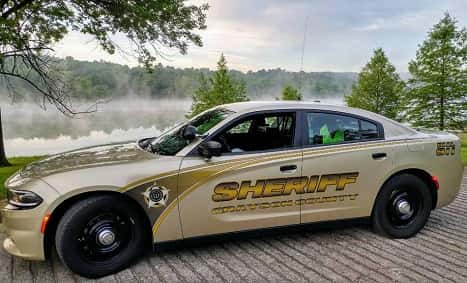 Grayson County Sheriff Norman Chaffins announced on Thursday that several vehicles from the sheriff's office fleet of cruisers will be sold on govdeals.com.
The sheriff's office will sell eight vehicles from its fleet beginning October 14. Chaffins said all sales are final, and the auction will last approximately two weeks. Each vehicle will be sold to the highest bidder.
Chaffins added that interested parties may stop by the sheriff's office, located at 44 Public Square, in Leitchfield, to see the vehicles in person.
Below is a list of the vehicles, last four of the VIN numbers and mileage:
1999 white Jeep Cherokee — Last four of the VIN-5320 — Mileage 175,428
2005 white Chevy Impala — Last four of the VIN-7488 — Mileage 160,977
2007 white Ford Crown Vic Interceptor — Last four of the VIN-1780 — Mileage 181,079
2008 white Ford Crown Vic Interceptor — Last four of the VIN-2059 — Mileage unknown
2009 Dodge Charger — Last four of the VIN-7727 — Mileage 192,825
2009 Dodge Charger — Last four of the VIN-7430 — Mileage 184,026
2010 Dodge Charger — Last four of the VIN-1863 — Mileage 174,463
2013 Ford Interceptor Explorer AWD — Last four of the VIN-5998 — Mileage 114,054
By Ken Howlett, News Director
Contact Ken at ken@k105.com or 270-259-6000