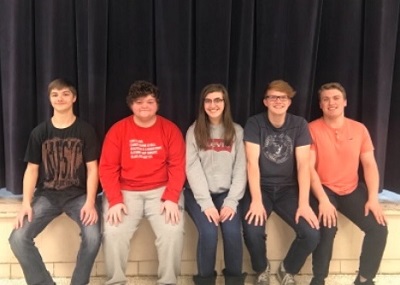 Kentucky All-State Orchestra will feature five Grayson County High School students this year.
The extremely competitive auditions, typically held through digital recordings, were conducted live this year.
All-State musicians include: Austin Clark, violin; Jonathan Nelson, viola; Payton Abney, cello; Evan Clark and Stevie Phillips, bass. Evan Clark was also named as one of the top 10 bassists in the state.
All-District Orchestra auditions were also recently held, with several Grayson County High School students selected to play in January with top orchestra students in the district.
Those musicians are: Grace Henderson, Taeja Parsons, Josh Collins, Emily Chambers, Shelby Dodd, Makenzie Arnold, Sarah Helms, Carter Haynes, Dominic Hughes, Braden Shartzer, Grasen Akridge, Payton Abney, Mallory O'Neal, Marinah Akridge, Brooklyn Glasscock, Hannah McCrady, Mia Whitfill, Carley Mann, Abigail Garrett, Alexis Henning, and Judith Darst.
(Headline photo: All-State musicians, l-r, Austin Clark, violin; Jonathan Nelson, viola; Payton Abney, cello; Evan Clark and Stevie Phillips, bass)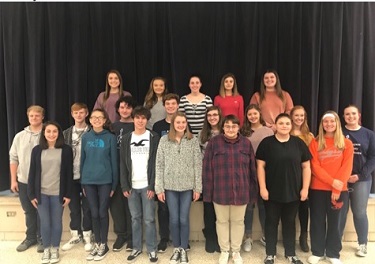 By Grayson County Schools