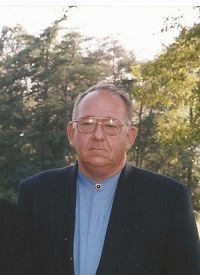 Brad Helm, age 73, of Brandenburg, KY passed away Saturday, December 1, 2018 at Kindred Healthcare in Louisville, KY. He was born in Hardin County, KY son of the late Russell and Alta (Lyons) Helm.
He was a member of Mt. Zion Christian Church, Foundry worker at Crucible Steel and Security Guard at Caesars Indiana. He loved to fish and was an avid U of K fan.
He is survived by his wife; Martha J. (King) Helm, two sons; Chris Helm (Allison) and Jeremy P. Helm (Jennifer). Other survivors include two grandsons; Christopher and Eli and one grand-daughter; Audrey.
Brad was proceeded in death by his Parents, his first wife; Ollie (Spencer) Helm and one sister; Linda Helm.
VISITATION
Wednesday
December 5, 2018
3:00 PM to 8:00 PM
Rogers-Oller Funeral Home
115 West Main Street P. O. Box 68
Clarkson, KY 42726
---
VISITATION
Thursday
December 6, 2018
9:00 AM to 10:15 AM
Rogers-Oller Funeral Home
115 West Main Street P. O. Box 68
Clarkson, KY 42726
---
FUNERAL SERVICE
Thursday
December 6, 2018
11:00 AM
Mt. Zion Christian Church
Grayson County
Big Clifty, KY 42712