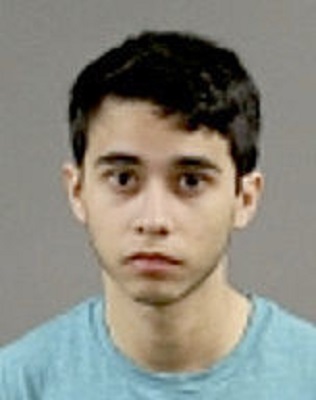 On Friday afternoon November 30 at approximately 1:45, the Warren County Sheriff's Office responded to South Warren High School in reference to a message that students received indicating the possibility of a school shooting.
In addition to the Warren County Sheriff's Office, the investigation into the incident involved multiple law enforcement agencies, including Kentucky State Police, Kentucky Department of Fish and Wildlife and the FBI.
Police said that on Sunday night, as a result of the investigation, Warren County Sheriff's Office identified the suspect as 18-year-old Andres Orellana-Lozano, of Bowling Green, a student at the high school. Orellana-Lozano was located at his home where he was interviewed and confessed to making the threats.
Orellana-Lozano is accused of using the Airdrop app to send the messages, which said "school shooting incoming," "y'all better run" and "I'll make Columbine look like a joke."
(The Columbine reference refers to the 1999 school shooting at Columbine High School in Colorado that killed 12 students and one teacher.)
He was arrested and lodged in the Warren County Regional Jail where he's been charged with second-degree terroristic threatening and tampering with physical evidence.
Police said no firearms were located in Orellana-Lozano's home.
By Ken Howlett, News Director
Contact Ken at ken@k105.com or 270-259-6000