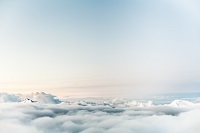 Virginia Lee "Jennie" Bird, age 80, of Millwood, KY, passed away Friday, (January 4, 2019) at Norton Hospital in Louisville, KY.
She was born on September 30, 1938 in Millwood, KY, the daughter of the late Harned Charles and Ruby Nash Layman.
She was a retired Medical Assistant; she enjoyed baking orange juice cakes, mowing, gardening, watching her granddaughter play basketball, watching UK play basketball, spending time with her family and reading; she was an active member of the Millwood Community Center, the Clearview Giving Hands Meals and was a member of the Clearview Baptist Church.
She is survived by her son, Steve Bird (Candy) of Millwood, her granddaughter, Brittany Bird of Leitchfield, two sisters, Nancy Robinson (Frank) of Louisville, Sissy Wallace (Frank) of New Albany, IN, and one brother, Ronny Layman of Leitchfield, several nieces and nephews also survive.
Other than her parents, she was preceded in death by her husband Bobbie, a brother, Charles Layman and a sister-in-law, Bobbi Layman.
Funeral services will be at 11:00 a.m. Tuesday, (January 8, 2019) at the Dermitt Funeral Home in Leitchfield. Bro. Chester Shartzer will be officiating. Burial will be in the Vol Layman Cemetery.
Visitation will be at the Dermitt Funeral Home from 12:00 noon to 8:00 p.m. on Monday and from 9:00 a.m. Tuesday until time of services.