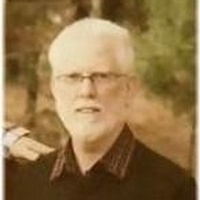 Joseph Tilford "J.T." Bradley, age 61, of Leitchfield, KY, passed away Tuesday, (January 08, 2019) at Norton Brownsboro Hospital in Louisville, KY.
He was born on March 07, 1957 in Clarkson, KY, the son of the late Daymon and Mary Aileen Hill Bradley.
A retired custodian for Grayson County High School, he enjoyed working crossword puzzles, playing Hide and Seek with his granddaughter and watching Clint Eastwood westerns. A sports fan, he also enjoyed watching the Cincinnati Bengals play football and the U of L Cardinals play basketball. He was a loving husband, father and grandfather and a devoted member of Bloomington Baptist Church.
He is survived by his wife of 29 years, Jeanell Logsdon Bradley of Leitchfield; a daughter, Sheena VanHook (Byron) of Charlotte, NC; a son, Radney Bradley (Jennifer) of Clarkson, KY; a granddaughter, Audrey Leigh VanHook of Charlotte, NC; 8 brothers and sisters, Earnest Bradley, of Leitchfield, KY, Diann Decker, Loretta Smith, and Darlene Belcher all of Clarkson, KY, Vivian Green of Yeaman, KY, Fayetta Kinard of GA, Charles R. Bradley of Leitchfield, KY, and Thurman Bradley of TN. Several nieces and nephews also survive.
Other than his parents, he was preceded in death by his brother, Luther Bradley.
Funeral services will be at 10:00 a.m. Sunday, (January 13, 2019) at the Bloomington Baptist Church in Leitchfield. Bro. Doug Edwards and Bro. Billy Bertram will be officiating. Burial will be in the Bloomington Baptist Church Cemetery.
Visitation will be at the Dermitt Funeral Home from 11:00 a.m. to 8:00 p.m. on Saturday and will move to the Bloomington Baptist Church on Sunday from 8:00 a.m. until time of services.