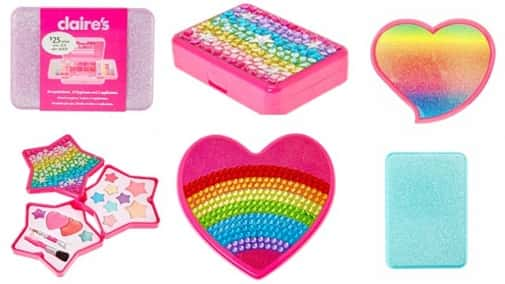 Out of an abundance of caution, Claire's Stores, Inc., announced a voluntary recall of three cosmetic products.
The recalled products include Claire's Eye Shadows, Claire's Compact Powder and Claire's Contour Palette.
The voluntary recall was made after testing by the Food and Drug Administration indicated the possible presence of asbestos fibers in product samples from one lot of each product. Inhalation of asbestos over time has been linked to serious health issues.
The products are no longer available in Claire's stores, but may still be in the homes of consumers. The SKUs/Lots being recalled are:
Claire's Eyeshadows, UPC #888711847165, SKU #84716, Lot No. 08/17
Claire's Compact Powder, UPC #888711839153, SKU #83915, Lot No. 07/15
Claire's Contour Palette, UPC #888711401947, SKU #40194, Lot No. 04/17
The SKUs and UPCs can be found on the price tickets affixed to the products, and all batch numbers are shown on the back panels below the ingredient lists.
All three products were offered for sale between October 2016 and March 2019 and have been removed from the marketplace. They were sold in Claire's stores nationwide and on www.claires.com. Any consumers who have purchased these products should discontinue use and return them to a Claire's store for a full refund.
Claire's officials said the company is not aware of any adverse reactions, injuries or illnesses caused by the possible presence of asbestos in the recalled products.
Consumers with questions may contact Claire's at 800-252-4737, option 2, from 9:30 a.m.-7:00 p.m. EDT.