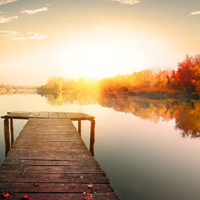 Elton Harville, age 79, of Leitchfield, KY, passed away Tuesday, (March 12, 2019) at his residence.
He was born on November 27, 1939 in Washington D.C., the son of the late Elton and Gladys Mae Harrison Harville.
He was a member of the Gideon's International and enjoyed making bird houses, woodworking, fishing, and loved to ride his pontoon on Nolin Lake.  He also enjoyed spending time with his family and was a member of the Clearview Baptist Church.
He is survived by his wife, Kathy Harville; sons, Elton Wayne Harville Jr., Curtis Harville, Jeffrey Bishop, and Isaiah Harville; grandchildren, Bryce Harville, Marisa Bishop, Jeffrey Bishop Jr., and Ezekiel Harville; brother, Ed Harville; and sister, Sally Castro.
Other than his parents, he was preceded in death by a daughter, Debbie Harville.
Cremation was chosen and a memorial service will be held on Saturday (March 16, 2019) at 2:00 p.m. at Clearview Baptist Church in Leitchfield. Bro. Chester Shartzer will be officiating.
Visitation will be held from 12:00 p.m. on Saturday until time of service
Expressions of sympathy may take the form of donations to the Gideon's International.
Online condolences can be made in the guestbook on our website at www.dermittfuneralhome.com.