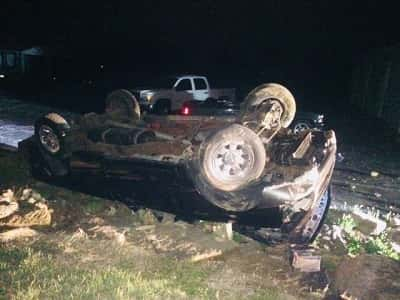 Thursday night at approximately 11:20, the Grayson County Sheriff's Office responded to a single-vehicle accident in the 13100 block of Peonia Road.
Upon arriving at the scene, Sgt. Fred Norder and Deputy Brandon Rafferty found that 27-year-old Jacob Richardson, of Wax, had lost control of his Ford Ranger while coming out of a downhill curve. The eastbound Ford's passenger side wheels left the road as Richardson fought for control of the truck, traveling about 60 yards on the side of the road before entering a rock-lined ditch.
Upon hitting the large rocks, the Ford traveled about another 20 yards, rolling over at least once until the vehicle to rest on its top.
Richardson, who was wearing a seatbelt, was unhurt in the accident.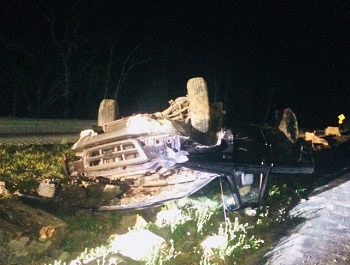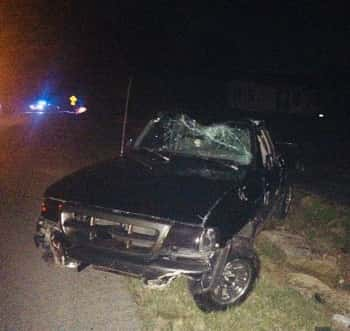 By Ken Howlett, News Director
Contact Ken at ken@k105.com or 270-259-6000