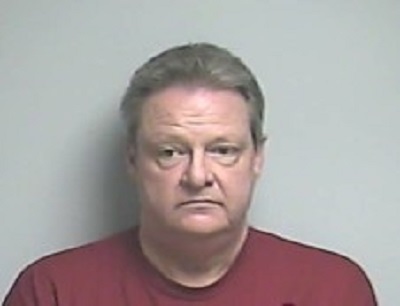 A former McCracken County High School fishing coach has been accused of sexually abusing a student.
John Parks, 56, has been charged with first-degree sexual abuse and 10 counts of possession or viewing matter portraying a sexual performance. The charges were filed after a 15-year-old student told law enforcement that Parks touched him in an intimate manner and sent him inappropriate text messages, according to police. Authorities said Parks grabbed the male juvenile's butt and inner thigh multiple times "for sexual gratification," according to media reports.
Furthermore, police examined Parks' cell phone and discovered at least one photo of a nude male under the age of 18. Police obtained a search warrant for Parks' home and located additional inappropriate photos of minors.
Parks pled not guilty to the charges last week. He is currently free on bond.
This case resulted in McCracken County High School Principal Michael Ceglinski being charged with failing to report the abuse of a student and official misconduct in late February. Those charges were dropped in early April.
By Ken Howlett, News Director
Contact Ken at ken@k105.com or 270-259-6000