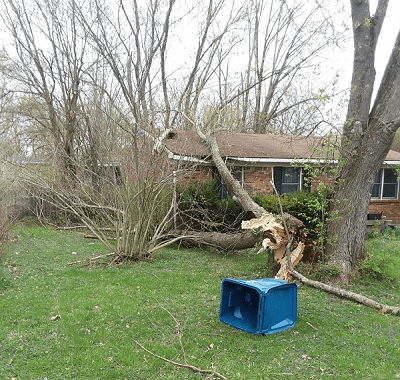 A tornado touched down in Oldham County and was on the ground for just over eight miles.
The EF-1 tornado, packing 100 miles per hour winds, touched down Friday morning at 6:45 and inflicted widespread damage to trees and homes. The twister was approximately 300 yards wide, according to a National Weather Service damage assessment team.
Officials said the tornado, which struck near Crestwood, remained on the ground for about nine minutes.
No injuries were reported.
(Photo courtesy of the National Weather Service)
By Ken Howlett, News Director
Contact Ken at ken@k105.com or 270-259-6000