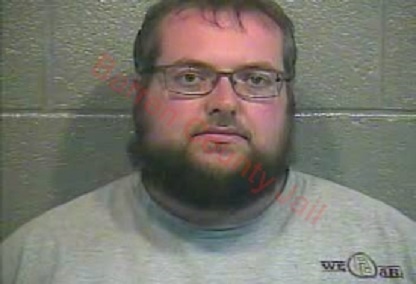 A bus driver for Barren County Schools has been jailed after twice offering a juvenile $20 to expose herself.
Randall Hastedt, 34, of Glasgow, was arrested Tuesday afternoon and charged with use of a minor in a sexual performance (victim under the age of 18). He's accused of offering the juvenile $20 to show him her breasts on two occasions Tuesday morning. The Barren County Sheriff's Office said that Hastedt admitted to the crime while being questioned.
He was lodged in the Barren County Detention Center on a $5,000 surety bond. Hastedt's employment has been terminated.
Barren County Schools issued a statement on the incident on Wednesday:
"Tuesday morning a Barren County High School student made a report regarding an incident on a school bus to a BCHS administrator. This report launched an investigation regarding an allegation of inappropriate behavior of a former employee. Administrators at the school level, in collaboration with the Barren County Sheriff's Department, are currently working on the investigation, and all students are safe. 
"The student who initially reported this incident should be commended for helping with the district 'See something; Say something' program. Students reporting incidents to the proper authorities helps maintain a safe environment for each Barren County student."
By Ken Howlett, News Director
Contact Ken at ken@k105.com or 270-259-6000