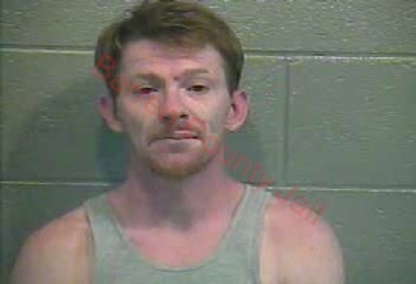 A suspect has been arrested in the robbery of the White Castle restaurant in Glasgow.
On Monday, the Glasgow Police Department, after an investigation including the Hart County Sheriff's Office and Barren River Drug Task Force, arrested 36-year-old Jon-Evan Meredith, of Glasgow, and charged him with second-degree robbery.
Meredith is accused of robbing White Castle, on West Main Street, in the early morning hours of Wednesday, June 5.
The suspect was lodged in the Barren County Detention Center on a $15,000 cash bond.
Police have not offered additional information on a female seen with Meredith as the two allegedly "cased" the restaurant several hours prior to the robbery. She, though, according to information released by authorities, has not been accused of being with Meredith when he robbed the restaurant.
By Ken Howlett, News Director
Contact Ken at ken@k105.com or 270-259-6000