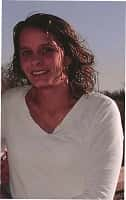 Stephanie Leigh Peterson-Robinson, age 39 of Clarkson passed away Saturday, June 8, 2019 at the Hardin Memorial Hospital in Elizabethtown. She was born March 22, 1980 in Elizabethtown, KY, the daughter of Dan and Dot Mattingly Peterson. She was a very loving wife and mother.
She is survived by her husband, Martin "Marty" Robinson, children, Malaki Clemons, Kaden Robinson and Madelyne Robinson, brothers, Dan Peterson, Jason Peterson and Josh Peterson and her parents.
Funeral services will be held at 1:00 p.m. on Thursday, June 13th, 2019. Cremation was chosen in lieu of burial. Visitation will be held from 12:30 p.m. until service time at the funeral home.
Watson and Hunt Funeral Home is both honored and privileged to be entrusted with the care of Mrs. Robinson. Share your messages of condolence with the family of Stephanie at www.watsonhuntfuneral.com.