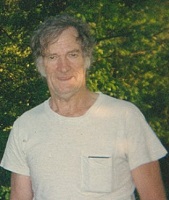 Sylvester Mattingly, age 81 of Leitchfield, KY passed away on Sunday, June 9, 2019 at Grayson Manor Nursing & Rehab. He was born in Breckinridge County, the son of David Mattingly and Katie Mercer. He was a Farmer and attended Hanging Rock Baptist Church.
He is survived by three sons: William, Randall and Jimmy Mattingly; three daughters: Bonnie Higdon, Margie Wooten and Denise Crawford; a half-brother, Roger Mattingly and two half-sisters, Linda Blanton and Geneva Bowey Also surviving: 15 Grandchildren and 13 Great-grandchildren.
He was preceded in death by his Parents, 3 brothers: Roy, Frank and Carl Mattingly; two sisters: Christine Aldridge and Carol Cummings and 2 great-grandchildren.
Visitation is
Tuesday, June 11, 2019, at
3:00 p.m. to 8:00 p.m. and Wednesday at 9:00 a.m. to 11:00 a.m. at Watkins-Oller Funeral Home, 301 North Main Street, in Leitchfield.
Funeral Services will be W
ednesday,
June 12, 2019 at
11:00 a.m. at Watkins-Oller Funeral Home. Burial will be in Hanging Rock Cemetery.