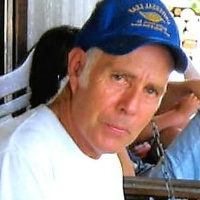 Leroy Lindsey, age 74, of Falls of Rough, KY, passed away Friday, (July 5, 2019) at his residence.
He was born on August 31, 1944 in Grayson County, KY, the son of the late Erdie and Corie Langdon Lindsey.
He was a farmer who enjoyed fishing, hunting and riding his 4-wheeler. He had attended Hopewell Missionary Baptist Church and Claggett United Baptist Church.
He is survived by his brothers and sisters, Louise Kennison, Lucille Dudgeon, Earl Lindsey, Don Lindsey (Lida), Sam Lindsey; sister-in-law Jeanette McClellan; and special friend, Leora Day.
Other than his parents, he was preceded in death by one brother, James Lindsey; two brothers-in-law, Eugene Kennison and Junior Dudgeon; and one nephew, Matthew Lindsey.
Funeral services will be at 12:00 p.m. (noon) Tuesday, (July 9, 2019) at the Dermitt Funeral Home in Leitchfield. Bro. Steve Mahurin will be officiating. Burial will be in the Claggett United Baptist Church Cemetery.
Visitation will be at the Dermitt Funeral Home from 2:00 p.m. to 8:00 p.m. on Monday and from 9:00 a.m. Tuesday until time of services.
Online condolences can be made in the guestbook on our website at www.dermittfuneralhome.com.