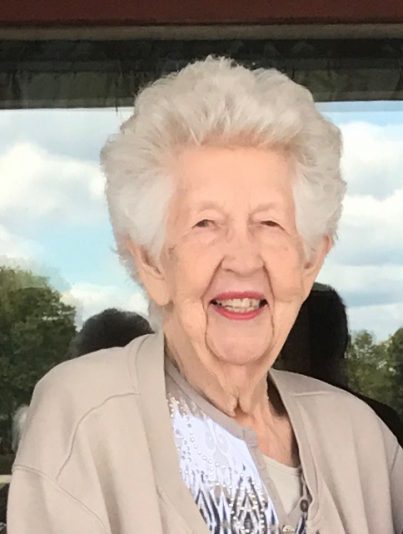 Alberta M. Downs, age 94 of Leitchfield passed away Monday, November 4, 2019 at her residence.  She was born July 30, 1925 in Louisville, Kentucky the daughter of Albert Louis and Kathryn Marie Helm Lukemeier.
She is survived by two daughters, Sandra Earles (George) and Kathi Riggs (Bernie), one sister Shirley Maxfield, her caregivers, Carolyn and Norma, 17 grandchildren, 27 great grandchildren, 8 great-great grandchildren and several nieces and nephews.
Other than her parents, she was preceded in death by her sons, Gary Lee and David Downs, and her best friend, Doris Lea Vanderboom.
Funeral services will be held at 2:00 p.m., Sunday, November 10, 2019 at the Watson & Hunt Funeral Home in Leitchfield with Bro. Tom Wilson officiating.  Burial will be in Leitchfield Memory Gardens.  Visitation will be held from 4:00 p.m. until 8:00 p.m. Saturday and from 9:00 a.m. until service time on Sunday at the funeral home.
Watson & Hunt Funeral Home is both honored and privileged to be entrusted with the care of Ms. Downs.  Share your messages of condolence with the family of Alberta Downs at www.watsonhuntfuneral.com.