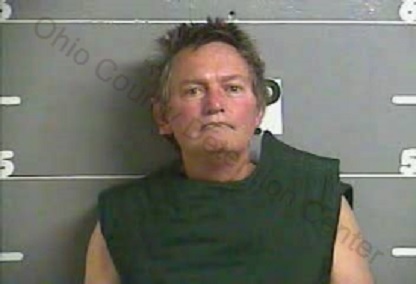 An Ohio County Sheriff's Office investigation into the distribution of methamphetamine has resulted in the arrest of a Beaver Dam man on nearly 15 charges.
Ohio County Sheriff Tracy Beatty said that on Wednesday night at approximately 6:30, his office and Kentucky State Police converged on a home in the 700 block of Highland Drive armed with a search warrant.
When officers entered the residence they discovered the homeowner, 56-year-old Ronald D. Miller, was not there. Beatty said that during a search of the home police located a large amount of methamphetamine, marijuana, prescription medication, weapons, and drug paraphernalia.
While on scene, officers observed Miller drive by his residence, Beatty said. Police executed a traffic stop on the suspect a short distance from his home when he attempted to flee. Miller was quickly arrested for DUI by a trooper.
In addition to the DUI, Miller was arrested and charged with four counts of trafficking in a controlled substance (methamphetamine, opiates and drug unspecified), trafficking in a legend drug, trafficking in marijuana, four counts of possession of a controlled substance (methamphetamine, opiates, codeine, drug unspecified), illegal possession of a legend drug, possession of marijuana, and possession of drug paraphernalia.
He is lodged in the Ohio County Detention Center.
By Ken Howlett, News Director
Contact Ken at ken@k105.com