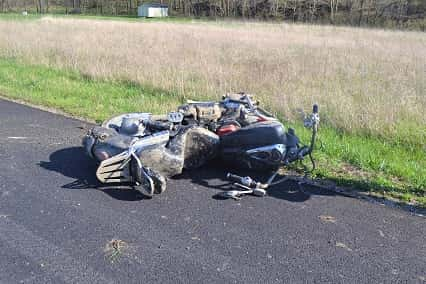 Two Leitchfield residents have been injured in a motorcycle crash on Bloomington Road.
Thursday afternoon at approximately 3:50, Grayson County Deputies Rick Mehlbauer, Sean Fentress and Andy Vincent, the Leitchfield Fire Department and EMS responded to the 200 block of Bloomington Road after a Harley Davidson, being driven by 38-year-old Randy Swift, left the roadway while driving out of a curve.
The motorcycle entered a two-foot deep ditch where it traveled for about 180 feet before the Harley broke apart, according to marks at the scene, tossing Swift and his passenger, 29-year-old Amber Heath-Weese, off the bike.
Swift and Heath-Weese, who were not wearing helmets, suffered non-life threatening injuries after landing on the muddy ground.
Both victims were transported to Twin Lakes Regional Medical Center by EMS.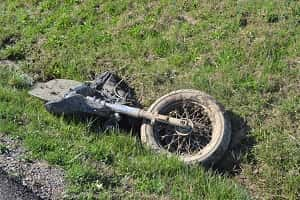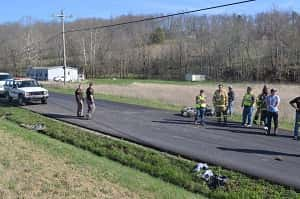 By Ken Howlett, News Director
Contact Ken at ken@k105.com