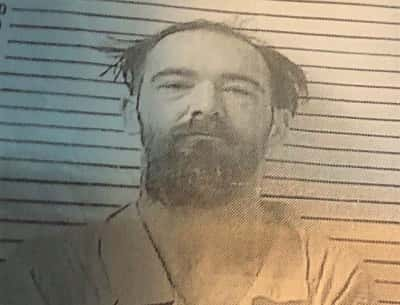 An intoxicated Caneyville man has been jailed after biting a Grayson County Sheriff's Office sergeant.
Monday night at approximately 11:45, Sgt. Zane Greer and Deputy Rick Mehlbauer were dispatched to what was formerly known as Dewey's Trailer Court on the report of an unresponsive, intoxicated man.
Police said the man, 37-year-old Christopher W. Geary, was so intoxicated he was transported to Twin Lakes Regional Medical Center. As hospital staff tried to treat Geary, he became highly combative and tried to strike and kick the doctor and nurses, police said.
Greer and Mehlbauer attempted to control Geary's movements, and as the deputies continued to hold Geary down, he bit one of Greer's fingers, with blood filling up the latex glove he was wearing.
The sergeant received medical treatment in the ER.
Geary, after being medically cleared, was transported to the Grayson County Detention Center where he was charged with third-degree assault of a police officer (communicable bodily fluid), disorderly conduct and public intoxication.
Geary was arrested in late March in Radcliff on charges including indecent exposure and alcohol intoxication in a public place.
By Ken Howlett, News Director
Contact Ken at ken@k105.com