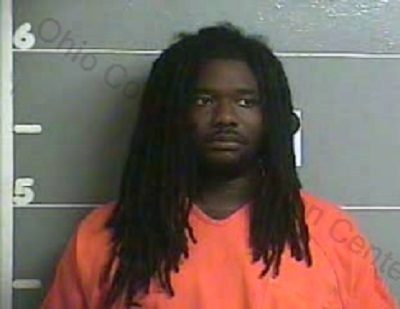 A Missouri man has been arrested after leading police on a high-speed chase that began in Ohio County and ended in Warren County.
Tuesday morning at approximately 8:10, Kentucky State Police Commercial Enforcement Sgt. Dewel Miller observed a 2020 Kia Optima traveling at 114 miles per hour on southbound Interstate 165 (formerly the William Natcher Parkway) in Ohio County.
Miller attempted to conduct a traffic stop, but the driver, 26-year-old Damian Howard, of St. Louis, Missouri, accelerated "to a high rate of speed" as he fled, according to police.
Howard continued to flee through Butler County and into Warren County where Kentucky State Police deployed tire deflation devices, ending the pursuit near the interstate's eight-mile marker.
After coming to a stop, Howard fled police on foot but was quickly captured.
He was charged with first-degree wanton endangerment, first-degree wanton endangerment of a police officer, possession of a firearm by a convicted felon, defacing a firearm, fleeing or evading police, reckless driving, speeding (26 mph or more over the limit), and improper lane change.
Howard was lodged in the Ohio County Detention Center.
By Ken Howlett, News Director
Contact Ken at ken@k105.com