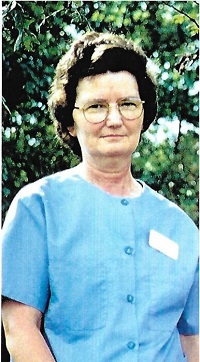 Betty Jean Rogers, age 75, of Big Clifty, passed away Saturday, September 5, 2020.
She was born May 8, 1945 and grew up in the Mt. Hebron Community of Grayson County to the late Virgil "Pete" Miller and Margie Miller. She is preceded in death by Milford Conder and Curley Rogers.
Betty is survived by her sons, Darrell (Suzanne) Conder, Harold (Judy) Conder and Cecil Conder. She has one brother, Kenneth (Glenda) Miller and one sister, Norma Dean Blan, six grandchildren and seven great-grandchildren.
Betty retired from working 30 years at Twin Lakes Regional Medical Center and enjoyed sewing and quilting.
A graveside service will be held at 3: 30 PM (CDT), Wednesday, September 9, 2020, at Mt. Hebron Cemetery with Bro. Jimmy Douthitt officiating.
Visitation will be from 12 noon to 3 PM, Wednesday, at Rogers-Oller Funeral Home.
In accordance with government regulations, we ask that you please wear a mask or face covering.  We also have to limit the number of people who can be in the facility at a time and request that you practice the 6 feet social distance recommendations. The lounge is also closed at this time. Thank you for your cooperation