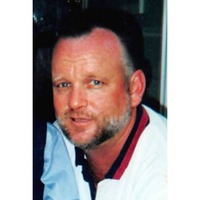 William "Billy" Howard Brunner, JR. age 61, of Buckeye, Ohio, passed away Saturday, (October 9, 2021) at Hospice of Central Ohio in Newark, Ohio.
He was born on September 15, 1960 in Fort Knox, KY, the son of the late William "Pa" Brunner, Sr. and Lillian Marie Pollard Brunner.
He is survived by his children, Derick Brunner (Jessie), Brittany Carwile (Greg), Jessica Brunner, Erika Carpenter, Shanelle Mason (Adam) and Trenton Brunner; his grandchildren, Alyssa Brunner, Kerstin Brunner, Jackson Bruner, Lillian "Lilly" Carwile, Aiden Brunner, Gavin Carwile, Ryder Carpenter, Lila Carwile, Sage Brunner, Corbin Carpenter, Hallie Mason and Elijah Brunner; four sisters, Ruthie Mayfield, Beverly Fisher, Sharon Howard and Donna Brunner; and a life-long friend, Mike Saylor. Several nieces and nephews also survive.
Other than his parents, he was preceded in death by a sister, Debbie Dawn Brunner.
Funeral services will be at 1:00 p.m. Saturday, (October 16, 2021) at the Dermitt Funeral Home in Leitchfield. Bro. Curtis Decker will be officiating. Burial will be in the Holly Cemetery.
Visitation will be at the Dermitt Funeral Home from 1:00 p.m. to 8:00 p.m. on Friday (October 15, 2021) and from 9:00 a.m. Saturday until time of services.
Online condolences can be made in the guestbook on our website at www.dermittfuneralhome.com.