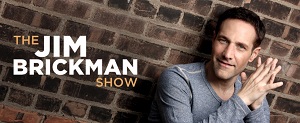 The Jim Brickman Show
Jim Brickman, solo pianist and music extraordinaire, guides you through your early Sunday Morning. With a career spanning more than  20 years, Jim joiins classicism with today's popular sounds with ease. He is now the most charted Adult Contemporary artist and a best selling pianist.
Follow Jim Brickman on Facebook and Twitter.