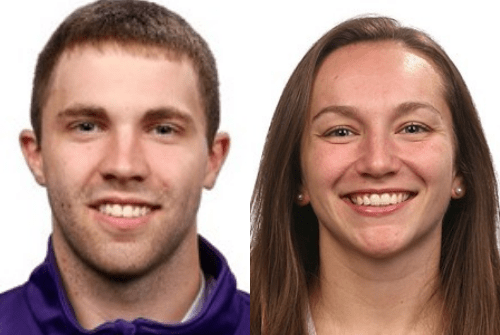 Grayson County High School will induct a pair of legends on the hardwood to its athletic hall of fame during Friday night's game against Butler County.
The school announced on Wednesday that Travis Johnston and Shelbi Tyra will be the Class of 2022 inductees into the prestigious group.
Johnston, who is currently the head coach of the Cougar basketball team, led the Cougars to the 2009 3rd Region title as a junior point guard. That year, Grayson County picked up a win in the Sweet 16 before losing to West Jessamine in the quarterfinals. That is still the farthest a GCHS basketball team has ever made it in the state tournament.
After graduating in 2010, he went to Kentucky Wesleyan College on a basketball scholarship.
Johnston finished his high school career as the Cougars' all-time leading scorer with 2,284 career points with nearly 650 assists.
Tyra, also a member of the Class of 2010, was a four-year starter for the Lady Cougar basketball team. In her senior season, she was named second-team all-state selection by the Lexington Herald-Leader and third-team all-state by the Louisville Courier-Journal in 2010. That year, she averaged 19.1 points, 7.4 rebounds, 3.3 assists, and 2.2 steals per game.
Like Johnston, she made the journey to Owensboro to play for Kentucky Wesleyan. Her college career saw her play in a school-record 115 games while shooting nearly 45% from the field.
Tyra is currently a teacher at Lawler Elementary.
To be nominated for the school's hall of fame, an inductee must be out of high school for at least five years, receive at least two-thirds of the vote from the committee, and be a player, contributor, or coach.
The ceremony will be held in between the games during Friday night's district doubleheader against Butler County. For those unable to attend, K105 Digital Productions will have a live stream of the induction.
By Sam Gormley, Play-By-Play Announcer/Local Sports
Reach Sam at sam@k105.com
(Headline Photos: Kentucky Wesleyan Athletics)