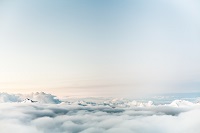 Magdlene "Maggie" Davis Raymer, 89, of Louisville passed away August 6, 2017 in Louisville.
The Edmonson County native was Owner and operator of Magdlene's Beauty Salon and was a member of Larchmont Church of God. She was the daughter of the late Willie Davis and Alma Self Davis. She was preceded in death by four brothers, Robert, Paul, Claude and Frank Davis.
Funeral services will be held at 2:00 PM Friday at Gravil Funeral Home with burial to follow in Doyle Cemetery. Visitation will be 2-6 PM (EDT) at Owen Funeral Home in Louisville and after 10 AM Friday at Gravil Funeral Home.
Surviving are a brother, Vertran Davis (Norma) of Louisville; three nephews, Rick Davis (Teresa), Danny Davis (Martha) and David Davis (Lynn); and two nieces, Delores Koralia (Chuck) and Janet Pfister.