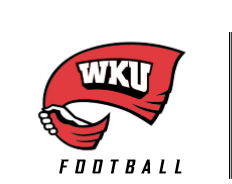 (Kyle Neaves, Western Kentucky University Athletics)
Head Coach Mike Sanford:
Opening Statement:
"Ball State week coming up, Week 4, this will kind of be the beginning of the second quarter of our season. We're a quarter of the way done already, but there's a lot of football left ahead of us. For what we want to achieve and the postseason, hopefully there's another 10-11 ballgames on the horizon for us. The thing that I took away from watching the film against Louisiana Tech is tremendous improvement from our football team, in a lot of phases, from Week 2 to Week 3. I feel with incredible conviction that we're the exact group of players and coaches, in the exact right time to build this thing for significant sustainability. I'm encouraged by what I saw on film – the growth of the offensive line, our offensive rhythm and tempo. A lot of the stuff we emphasized the previous week leading up to the Louisiana Tech game. We knew it was going to be a championship-caliber game. We have to finish that game, but a lot of the stuff I saw on film was very encouraging to see. Defensively to hold them to 23 points, we needed to hold them two more drives in the fourth quarter, but that's almost 30 points fewer on average than the past three years in that rivalry game. I feel very encouraged to be the head coach here and optimistic about how close we are to getting this thing to just bust wide open. That takes patience – I don't have a lot of it, but I'm learning that you get what you emphasize and with new players and new systems you'll see growth from week-to-week. And when that perfect time does come, it's going to be fun to watch, so buckle up because it's going to be a fun ride these next few weeks."
On preparing for Ball State:
"Ball State is a very good team, very improved. They have a recent history – a 12-0 season in the past seven years when Brady Hoke was the head coach. They've been successful, they've won a lot of games in the past decade and we're not taking anybody lightly, that's for sure. You can't in college football, and especially when you have a Ball State team that's 2-1 coming in and should have been Illinois, quite frankly. They've looked good the past two weeks against UAB – a Conference USA opponent – they did a good job finding a way to get that win with a lot of points on the board from both teams, then a Tennessee Tech win, who has an FBS victory to their name. You have to lay it all on the line, this is a week where we have to get right back to work and the ultimate remedy is just doing what we do, and that's putting in work on the practice field. How we practice is how we have to play, so we have to be even better. I thought our practice week last week was outstanding and it showed up that we were improved. I think to finish those fourth-quarter games we have to finish practice with the same kind of energy that we start with, and that will be a big point of emphasis this week."
On the running game improvement:
"It totally [took a step in the right direction]. That was a good defensive front we saw from Louisiana Tech, a lot of returning starters, stout, good size. Just like we talked about a week ago, sticking with the run game and then just challenging our running backs in the tracks they take and also to go get those ugly, hard yards. They did that. Quinton Baker was phenomenal, Marquez Trigg had a yeoman-like effort, and I think Jakairi Moses has warranted the opportunity to get more carries and that's going to be a developing story as we play through this season."
TaCorian Darden:
On preparing for the next game…
"Every week is a big week. We go week by week, day by day and game by game. Of course, after two losses, we don't like the feeling of losing. We've just got to do whatever we've got to do so we don't feel that again."
On the young defensive players…
"Coach always tells us to be ready. We treat everybody the same on this team and everybody knows that there's an opportunity that could come in the game for a guy to play. I believe everybody's ready for that opportunity and so far everybody has stepped up."
Matt Nord:
On the offensive line improving…
"There's still a lot to improve on. There's some mental mistakes that we could definitely improve on, some physical mistakes, but we're going to get in the film room and correct our mistakes and move on to Ball State."
On the young offensive players…
"On the offensive side of the ball, we have a tremendous amount of weapons. We have a lot of guys come in that have been grinding and making it hard for the coaches to not put them in. We have a lot of explosive players and the coaches try to get the best players on the field for big moments to make plays. I just think we've got to continue to use those weapons and good things will eventually happen.
Photo courtesy of Hilltopper Football Game Notes