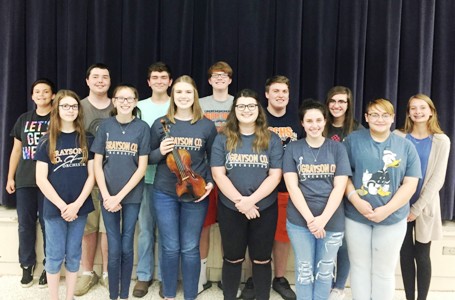 All-District Orchestra has been selected and more than a dozen Grayson County students were chosen to perform.
In total, 13 Grayson County students were selected for the honor and will perform a concert on October 26 at Western Kentucky University.
Those selected for All-District Orchestra were: Payton Abney, Makenzie Arnold, Emily Chambers, Austin Clark, Evan Clark, Michael Dennis, Shelby Dodd, Brooklyn Glasscock, Alexis Henning, Carley Mann, Taeja Parsons, Logan Sowders, and Tessa Whittaker.
(Photo courtesy of Grayson County Schools)

By Grayson County Schools