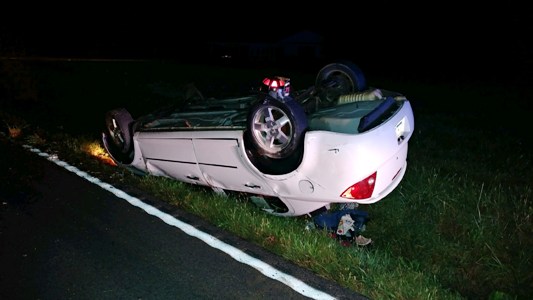 Tuesday night at approximately 10:50, the Grayson County Sheriff's Office and Anneta Fire Department responded to the 6800 block of Anneta Road on the report of a single-vehicle accident.
Upon arriving at the scene, Deputy Fred Norder found that 29-year-old William Depp, of Bowling Green, was driving north on Anneta Road in a 2006 Chevrolet Cobalt when he lost control of the car as he rounded a curve. The vehicle entered the southbound lane before overturning onto its top and sliding off the road and into a ditch.
Depp became trapped in the vehicle due to the roof caving-in to the top of the back seats, according to Norder. The windows were also crushed, leaving Depp no avenue of escape.
Norder, though, arriving on the scene at 11:00, broke out the back window of the vehicle with a baton and pulled Depp, who was lying flat on his stomach, out of the car.
Depp was uninjured and left the scene by private means.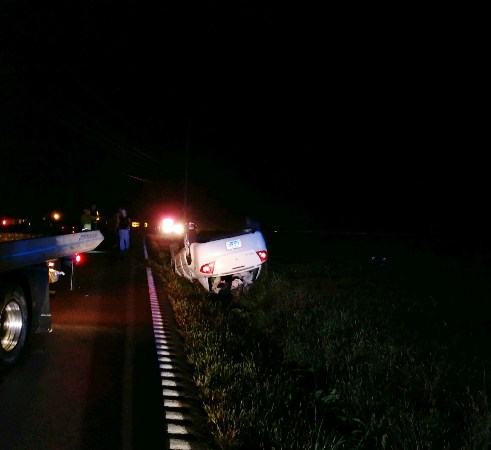 By Ken Howlett, News Director
Contact Ken at ken@k105.com or 270-259-6000