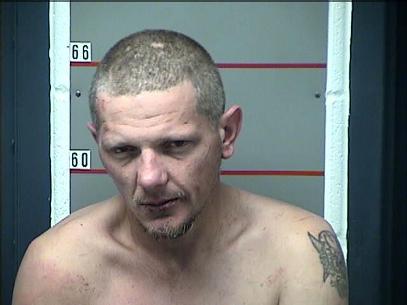 The man accused of killing James Parks in Caneyville on October 26 was in a Grayson County courtroom for arraignment on Thursday.
Robert Carter, 35, of Millwood, appeared in Grayson County District Court where he pled not guilty to killing the 29-year-old Parks at Parks' Southland Drive residence.
Carter's preliminary hearing was scheduled for Thursday, November 9, at 1:00.
The arrest citation for Carter says that, while being questioned by Kentucky State Police, he admitted to shooting Parks at approximately 2:00 in the morning as the two engaged in an argument.
He is being held in the Grayson County Detention Center.
Carter faces a litany of other charges, including wanton endangerment, fleeing or evading police, and tampering with physical evidence. He is also accused of robbing Commonwealth Bank in Fordsville while he and Johnny Gene Haynes were running from law enforcement during an eight-hour manhunt.
By Ken Howlett, News Director
Contact Ken at ken@k105.com or 270-259-6000