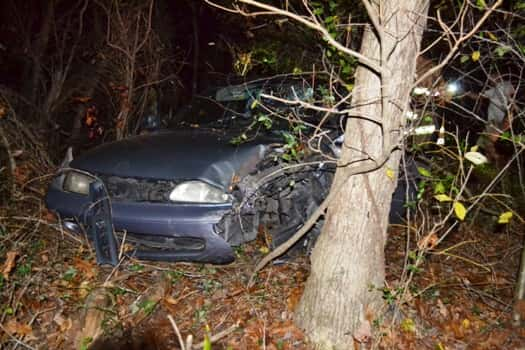 Sunday night at approximately 6:30, the Grayson County Sheriff's Office, Wax Fire Department and EMS responded to 14294 Grayson Springs Road on the report of a single-car accident.
Upon first responders arriving on the scene, they found that a westbound Toyota Corolla, carrying four passengers, had left the roadway in a straight stretch, traveled through a yard and across a driveway.
The Toyota continued traveling through the yard, missing a utility pole by six feet, and entering a tree line where it struck a tree head-on, on the driver's side head light. The vehicle traveled approximately 210 feet after leaving the roadway.
A male and female passenger was transported by EMS to Twin Lakes Regional Medical Center for treatment of non-life threatening injuries. The female passenger is 13 weeks pregnant, according to Deputy Mark Newman.
The male passenger transported suffered cuts to his face and a substantial gash to the back of his head, possibly after he was propelled from the back seat into the windshield.
The driver, John Toler, of Grayson County, and another female passenger, were unhurt in the accident.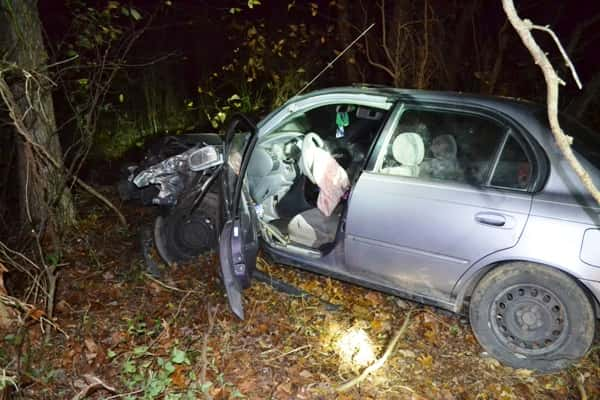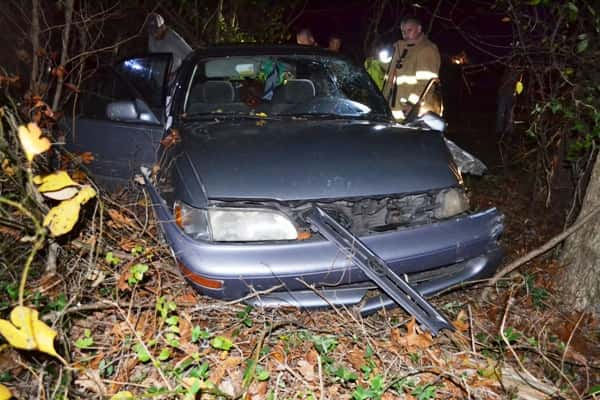 By Ken Howlett, News Director
Contact Ken at ken@k105.com or 270-259-6000