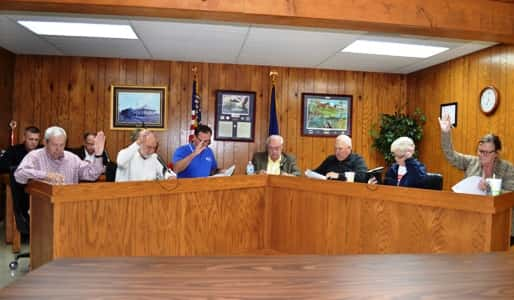 At Monday night's Leitchfield City Council meeting, after entering into an Executive Session, council members emerged and approved the creation of an ordinance enforcement position which will be filled by retired Leitchfield Police Department Assistant Chief David Riley.
Riley retired in early August after 25 years in law enforcement.
Police Chief Bryan Langdon said the duties of the position will include ordinance enforcement, evidence custodian and Alcohol Beverage Control enforcement. Langdon also said Riley may occasionally provide shift fill-in work for officers.
Riley will begin his new position on December 1.
Naming of new ball fields honors community contributors
Mayor William Thomason announced that the four new ball fields located at Beville Park, just below the American Legion Post 81 Veteran's Memorial Park, will be named for four people who have influenced the city and county through their various contributions.
Those honored will be J.R. Wortham, Curtis "Ham" Dennison, Robert Kelly Meredith, and Robert L. "Bill" Skaggs.
New "Welcome to Leitchfield" sign moves forward
Leitchfield Tourism Director Ilsa Johnson presented council members with a prototype for a new "Welcome to Leitchfield" sign to be placed on Hwy 259 south, near the Western Kentucky Parkway.
The approximate $6,200 cost of the sign will be split by the city of Leitchfield and Leitchfield Tourism.
The sign's design will be created by Infinity Signs, of Leitchfield, and once approved by the city council, will be constructed by a company out of Fayetteville, Georgia.
Golf Cart ordinance tabled
A proposed golf cart ordinance, limiting when and where a golf cart may be driven on city roadway, as well specifications that will dictate whether a golf cart is road-worthy, was tabled as council members continue to research and "tweak" the ordinance.
Public Works makes over $20K on vehicle sales
Leitchfield Public Works Director Sheila Puckett said that her department recently sold four vehicles on govdeals.com and "cleared" $23,400.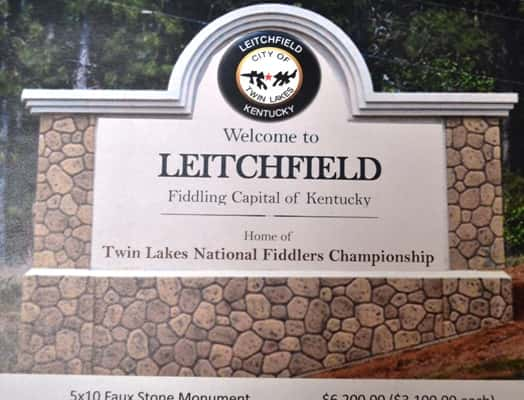 By Ken Howlett News Director
Contact Ken at ken@k105.com or 270-259-6000